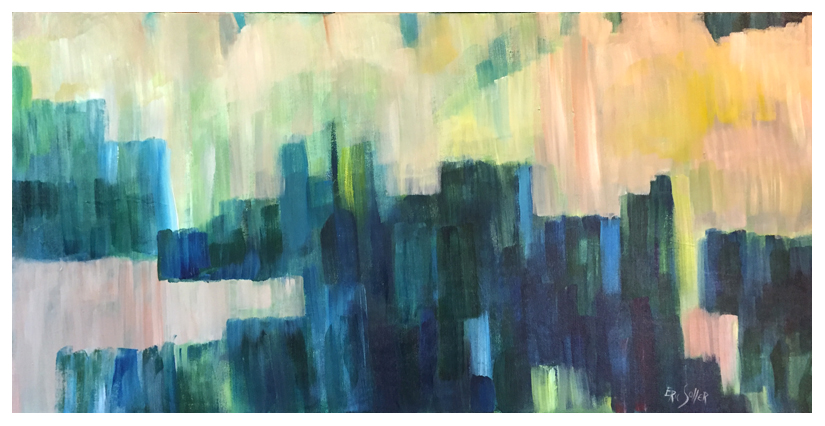 Delight
22" x 44"
Original acrylic abstract painting
Part of the new abstract series, "Delight" adds a splash of color and movement to your wall. Destined for a modern, contemporary environment, it was created with rich colors and fabulous acrylic textures and painted with a palette of colors chosen to bring a dimensional sense to your space. it will hang beautifully in multiple locations over a sofa, headboard or wall table and can change the appearance of your wall. Painted as a gallery-wrapped canvas with the 2" deep edges all painted. This is one-of-a-kind piece, no reproductions exist.
$450
(plus shipping if outside Charlotte)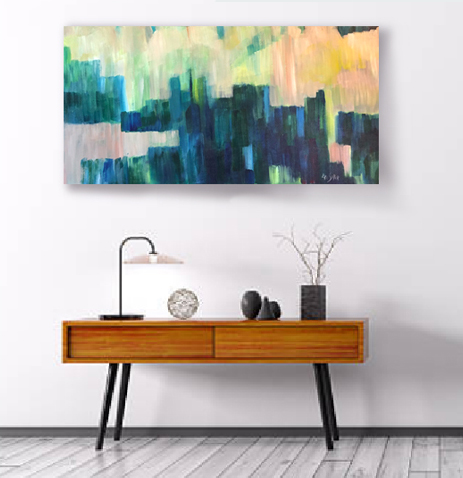 Back to Abstract Portfolio
This is an original affordable abstract painting, no reproductions exist.